In Memory
Dianne Shook (Trottier)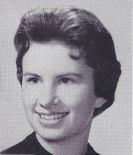 It is with great sadness to announce the passing of Dianne(Shook)Trottier. Here is her obituary.

Obituary for R. Dianne Trottier
R. Dianne (Shook) Trottier, age 78 of Englewood, passed away on Tuesday, January 26, 2021. She had worked as a beautician for many years. Dianne enjoyed spending time with her family, especially her grandchildren.

She is survived by her sons: Daniel (Sandra) Trottier of Dayton, Gilles (Teri) Trottier of Englewood, grandchildren: Ashley, Jackson and Ryan Trottier, brother: Don (Jeanne) Shook of Springboro, special nieces: Amy (Tim) Metcalfe, Bethany (Michael) Schramm, brother-in-law: Pierre (Danielle) Trottier of Canada, other nieces, nephews, cousins, relatives and friends. She was preceded in death by her husband: Guy Trottier, parents: Donald and Ruth (Weglage) Shook and granddaughter: Megan Trottier.

A walk-through visitation will be held from 5:00 to 7:00 p.m. on Monday, February 1, 2021 at the Kindred Funeral Home (400 Union Blvd., Englewood). Private Services will be held Tuesday at 1:30 p.m. with Rev. Jay McMillen officiating. Interment will follow the service at Dayton Memorial Park. If desired, memorial contributions may be made to Ohio's Hospice of Dayton. Due to the Covid-19 pandemic, the family asks that you please wear a mask and maintain social distancing. To view the service for Dianne and leave an online condolence, please visit www.KindredFuneralHome.com

To view the service for Dianne, please click the link below: http://webcast.funeralvue.com/events/viewer/46578

To send flowers or a memorial gift to the family of R. Dianne Trottier please visit our Sympathy Store.