OBITUARY
Douglas Roberts
APRIL 4, 1942 – MARCH 26, 2023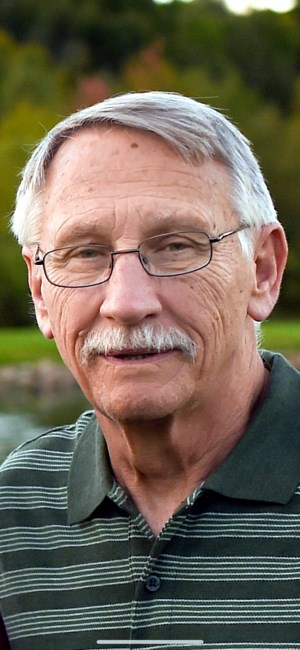 IN THE CARE OF
Douglas "Doug" Allen Roberts, age 80 of Medina, passed away on March 26, 2023.
He was born on April 4, 1942 to Robert and Laura (Allen) Roberts. Doug graduated from Colonel White High School in Dayton, Ohio. During high school, he spent many summers working at Cricket Holler Scout Camp and eventually became an Eagle Scout. Doug then went to Miami University in Oxford, OH where he received his Bachelor's Degree in Botany. In college, he joined the US Marine Corps and served for 20 years, retiring with the rank of Major. Doug spent two tours in Vietnam and received a purple heart for his service there. During his military service, he lived in several states and overseas in Okinawa and Iceland. Doug also completed a Masters Degree in Education from Xavier University during his time in the military.
After retiring from the Marine Corps, Doug worked for ITT for over 20 years, first in New Jersey and then relocating to Indiana. Doug was also a volunteer firefighter in both Wayne, New Jersey and Fort Wayne, Indiana.
In his spare time, Doug enjoyed woodworking, reading, working in his yard, checking locations off of his travel bucket list, and experimenting in the kitchen and on the grill for friends and family. He was also a proud member of Mensa.
He is preceded in death by his parents, sisters, Carol Roberts, and Robin Almeyda, and brother, David Roberts.
Doug will be deeply missed by his loving wife of 52 years, Karen, daughter, Laura (Lance) Shilliam, grandchildren, Graham, Molly, Wes, Calvin, and Lydia, sisters, Pat Kretschmer, and Tracy (Larry) Rota, brother, Mason (Diane) Roberts, and multiple nieces, nephews, cousins, and friends.
Friends and family may come to call on Monday, April 17, 2023 from 10-11 at Rose Hill Funeral Home, 3653 West Market Street, Akron. A memorial service will begin at 11 a.m. with a light lunch to follow. Burial will take place at Ohio Western Reserve National Cemetery, 10175 Rawiga Road, Seville at 1:45.
In lieu of flowers, donations may be made in memory of Douglas Roberts to the:
Miami Valley Council, BSA D. Roberts Cricket Holler Fund - 7285 Poe Ave., Dayton, OH 45414
www.miamivalleybsa.org/donate - BSA D. Roberts Cricket Holler Fund
The money raised will go towards the "Adopt an Adirondack" program, which continues the legacy of Scouting by allowing a new generation of Scouts to be prepared for their lives of Leadership, Character, and Service.
If you are aware of a Classmate who should be added to this page please let us know.