Lunch Bunch Apr. 2015
We met at Marion's on April 24th. Prior to lunch we had a meeting regarding reunion planning. As a result, we need your help.
First, PLEASE log into the class web site at www.cwhs60.net. On the left, under MEMBER FUNCTIONS, click on Edit Contact Info and update anything that needs to be updated (name, address, phone number) and remember to go to the bottom of the page and save changes. Then click on Edit Profile and make any changes and save again. Thank you. A new contact book will be prepared for the reunion.
Next, we could use donations to help cover mailings (not everyone uses a computer), meals for faculty, and incidentals. Mail to Sue Lovely, 78 Kenneth Avenue, Vandalia, OH 45377-3004.
Finally, we will meet again April 30th at 5:00 pm at Celebrations II. We will tour the facility, ask our questions, and then off to dinner at Shen's on Poe.
At lunch, we were joined by Judy Link Keating who was in town from Columbia SC. We enjoyed catching up with her. Besides Judy, the following folks attended: teacher Staley Blum; Audrey Hahn Wion and husband Ken; 1959's Gary Keithley; Jerry Krauss; Sue Lovely and dauaghter Debbie; Judi Ross; Sally Rozsa Donese; Tina Stamas Fote and husband Alex; and Dianne Shook Trottier.
Congratulations were in order for Tina and Alex who celebrated 50 years of marriage and Sally who celebrated 50 years of nursing. Sally shared malted milk balls with the class in honor of the occasion. We learned that Donald Parrott had passed away. Even though he graduated from Co-op, many of us knew him.
Tina sent some pictures from lunch. Enjoy.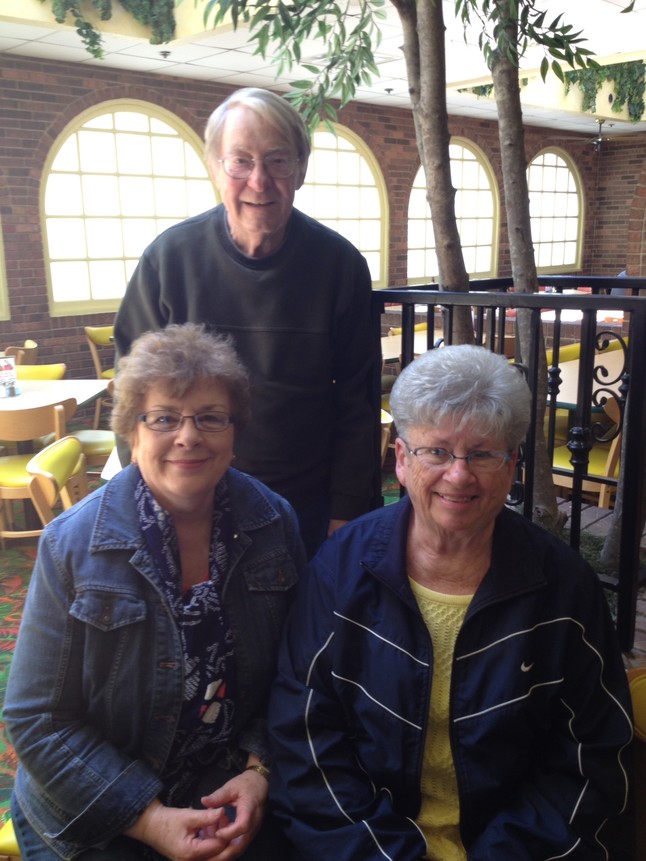 Judy Link Keating, Jerry Krauss, Dianne Shook Trottier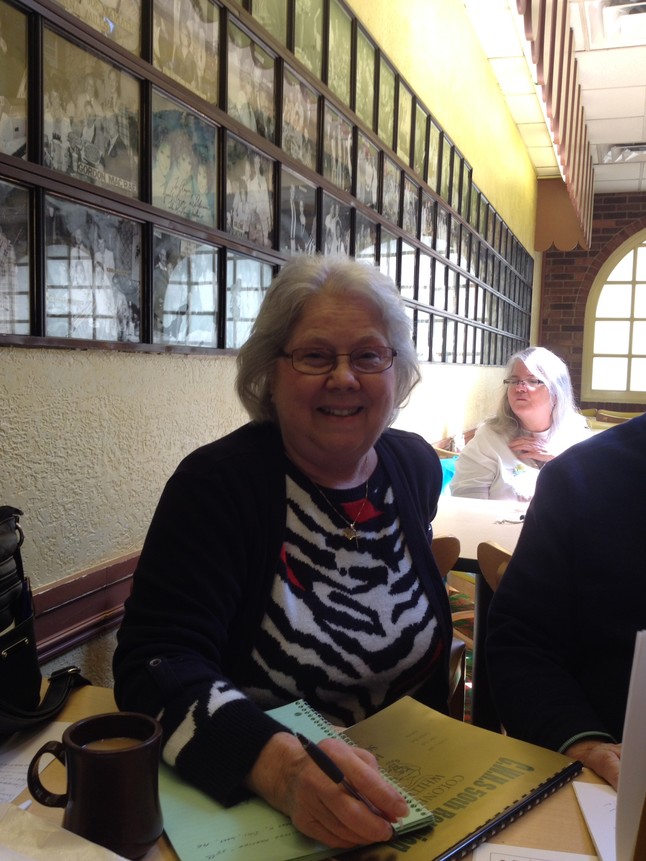 Sue Lovely with Debbie in the background.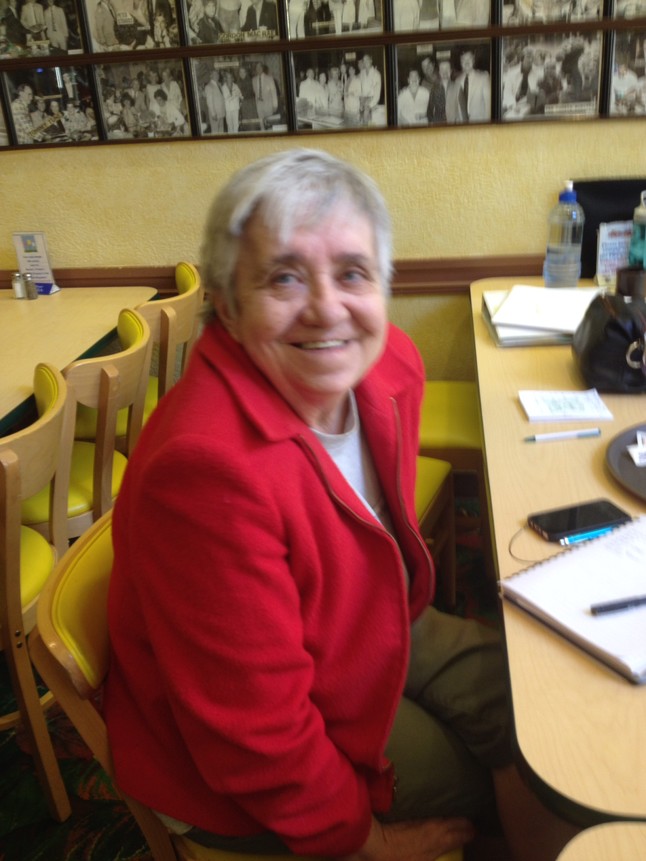 Judi Ross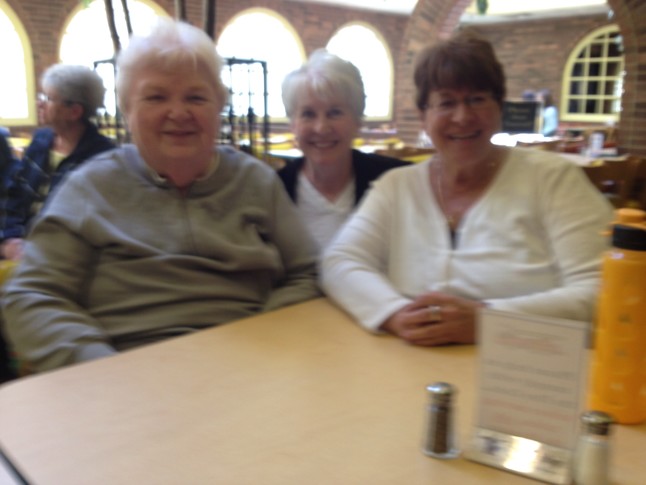 Audrey Hahn Wion, Tina Stamas Fote, Sally Rozsa Donese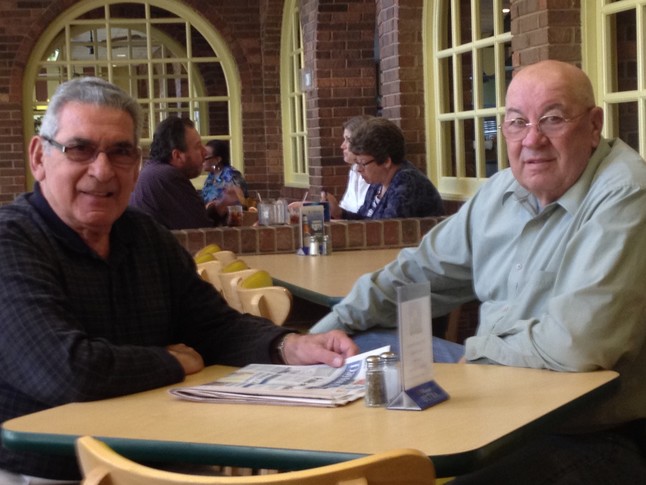 Alex Fote and Ken Wion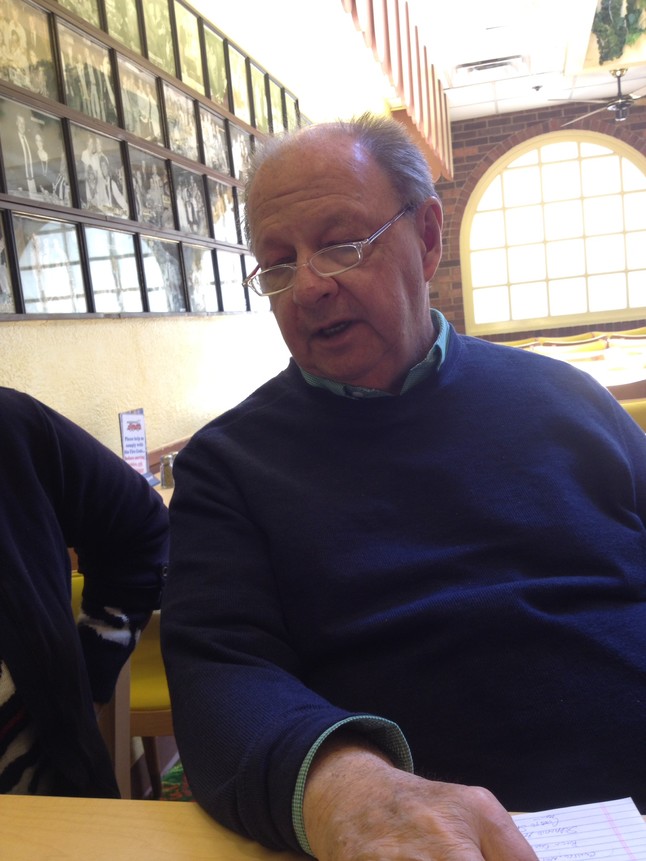 Gary Keithley