Lunch Bunch (Mar.)
The weather finally cooperated. Classmates and guests met at Marion's on March 29. First-timers and old-timers enjoyed the food and friends.
We are beginning to plan for the fall picnic our class is hosting. The picnic is for the Colonel White classes of '59, '60, '61, and '62. We are researching dates and caterers. If you are willing to help with this project, please contact Judi Ross.
Classmates expressed an interest in scheduling one of our Friday luncheons as a casino trip. We are researching transporation for this event. May might be a good time to go gambling.
We welcomed Gail Jams Pruitt and Doug Benbow, who were looking for Van Cleve folks. They brought some home room pictures with them.
Enjoy the photo below. We would love to see you in a photo soon.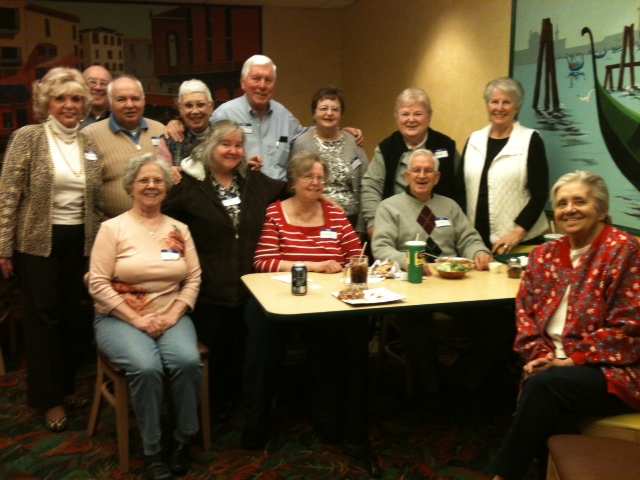 First Row - Sue Lovely, Debbie (Sue's daughter), Murilel Howe Connolly, Jim Connolly, Judi Ross
Standing in the second row - Gail James Pruitt (Van Cleve student), Ken Wion (Audrey's husband), Joe (friend of Nancy), Nancy Hambleton Hofele, Doug Benbow (Gary's brother), Jane Jackson Hicks, Audrey Hahn Wion, Tina Stamas Fote.