Lunch Bunch Holiday 2017
We had a great lunch in December! We also collected donations for CARE House. Items we collected included: paper towels; toilet tissue; paper napkins; paper plates; plastic knives, forks, and spoons; peanut butter and crackers; cheese and crackers; mac and cheese; juice boxes; fruit snacks; games; stuffed animals; puzzles; books; activity pads; journals and $70.00 in cash and gift cards.
Donations to Care House. The balloons are not included in the donations.
CARE House sent a nice thank you.--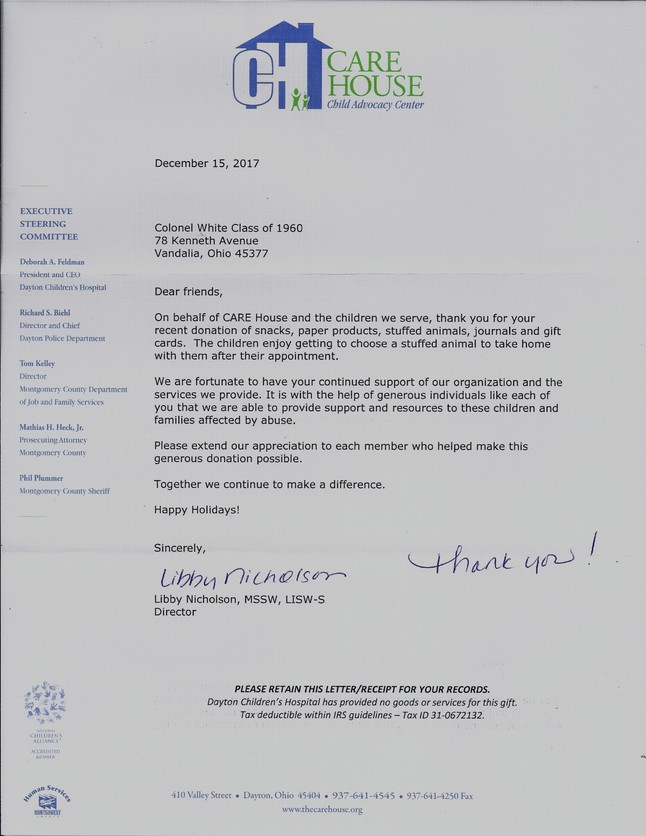 Tina Stamas Fote took some pictures of the attendees at the luncheon. Enjoy!
Kaaren Bodiker Dunlap and Sally Rozsa Donese
Alex Fote and Tina Stamas Fote
Debbie Fisher and Oran Fisher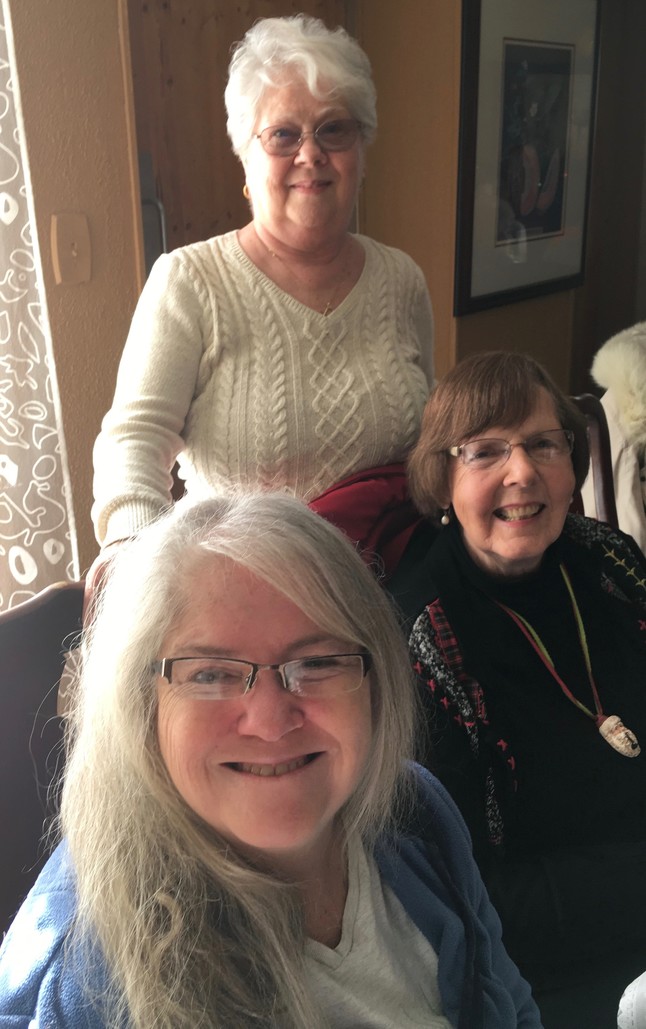 Sue Lovely
Sue's aughter Debbie and Sue's neighbor Janet
Kathy McCarten Stevens and Joan Galloway Riffe
Becky Gruber and Dave Gruber
Audrey Hahn Wion and Ken Wion
Judi Ross
Judi's brother Frank and Judi's sister Beth
Tina also brought gifts and candy. Thank you Tina. Also, thanks to Kathy for bringing Joan. You are a good friend.