Lunch Bunch Aug. 2017
Here are pictures taken by Sue Lovely and her daughter Debbie.
Sally Rozsa Donese, Carole Jacobs Hatton, Randy Jones
Audrey Wion; Audrey's husband, Ken; Dave Gruber
Marti Stoner Coblentz, Nancy Banta Jones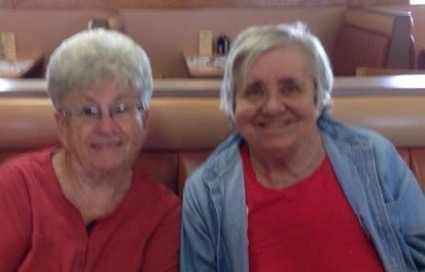 Dianne Shook Trottier, Judi Ross
Sue Lovely
Sue Lovely's sister, Nancy and daughter, Debbie
Even though Tina Stamas Fote was out of town, she sent word thst the class had received an acknowledgment of our donation in memory of Mrs. Eby. She also sent a card to the family of Sally Reel Lasky.