Lunch Bunch 7/18
Thanks to the classmates who completed our survey. Also, thanks to those who checked and updated their information even though they did not complete the survey. Every little bit helps.
We had a great time at Marion's last month. Every once in a while it's nice to go back to the familiar.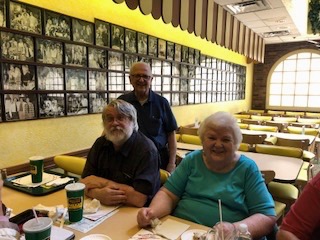 Judi's brother, Frank; Stan Blum; Audrey Hahn Wion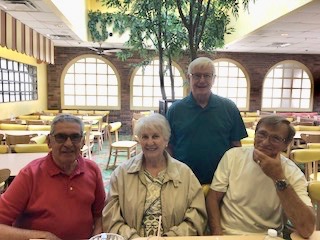 Tina's husband, Alex; Tina Stamas Fotee; Dave Gruber; Oran Fisher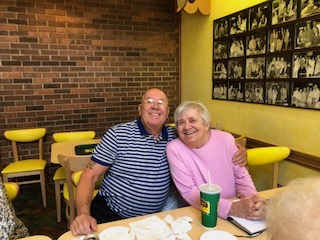 Audrey's husband, Ken; Judi Ross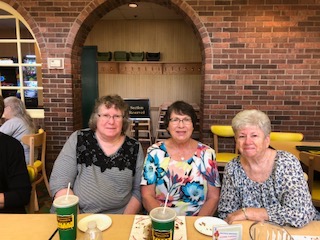 Pat's sister, Pam; Pat VanDyne Smith; Dianne Shook Trottier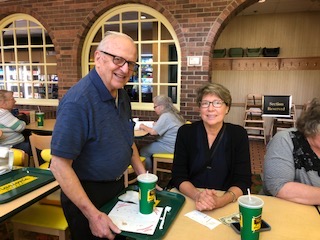 Stan Blum, Oran's wife, Debbie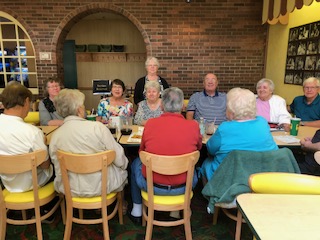 Sue Lovely
CWHS60 Classmates and relatives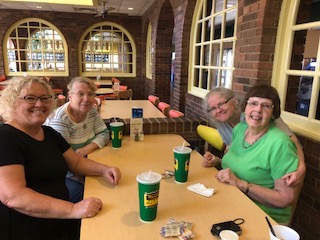 I called this Sue's Crew.
Sue's friends, Sandy, Geri, Sue's sister Debbie, Sue's neighbor, Janet